Another poignant moment was when I found my fashion mentor thanks to my acupuncturist. I was in a session for a leg injury and I told him the story of my bag. He said, "I have another patient I should put you in touch with. She's a gem and she's high-up in fashion design. Let me call her for you."
He did. And he put me in touch with Rada.
This sent-from-the-fashion gods woman offered to meet me for coffee on a beautiful summer morning. I thought I'd need to impress her because she was a high-power consultant at Saks Fifth Avenue.
After meeting on a street corner with that absurd moment where we call each other and say "Do you see me? I'm waving across the street!" I met her on a street corner, walked with her to an uber-crowded Starbucks and she said, "I hate waiting in line for corporate coffee. You wanna just hit the coffee truck?"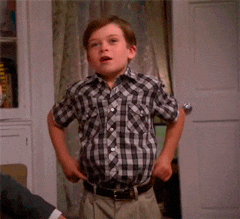 Again: the kind of grounded attitude I never expected in the fashion world.
But to this point, everyone had been grounded and relatable. Where were the Project Runway snobby fashionista attitudes I was expecting?
We walked out, I splurged with $2.50 for two light-n-sweets from a coffee cart and we sat on a bench.
I told her my concept and showed her sketches and even brought swatches of my fabrics.
She was enthusiastic and warm and, for better or worse, told me I was on track with all my strategy. (I was still desperate for someone to tell me, "No. You're doing this all wrong and your non-existent business plan is a pipe-dream." But nope. Everyone said I was doing it right. Could it be I should follow my gut?)
I asked her what she actually did for Saks.
"I'm a fashion technician."
I stared blankly.
"You see how on this shirt you're wearing," at which point she reached out and touched the shoulder of my shirt.
Oh, god. Don't scrutinize my off-the-rack outlet store clearance sale shirt.
She did. And now she would never be my fashion mentor!
"…see how it just falls off your shoulder without any shape? I help Saks fit things so they just look better. I'm sort of a fashion engineer."
Fascinating.
So I went on about my future plans and how I was just waiting to get more fabric and hardware and getting my fabric to Ben Liberty by the end of July and he'd crank out a bag in two weeks (as he said he might) and then I'd sell it and possibly be in business by Labor Day and my kids' college fund would be over-flowing by December.
Rada leveled with me. "Alright, "You need to slow down. You have to take your time. You've got a great idea but you're new to all of this. Everything will take time. You've got the luxury of being a-seasonal. It doesn't matter when in the year you enter the market. But most important: take your time." And furthermore:
"You only get one chance to do this right. Don't fuck it up."
Another round of "best advice I ever received." And now from my fashion mentor.