Having over-dramatically stormed out of the definitely-not-a-sweatshop, I started Googling in earnest, cuz I could no longer be faking it as a businessman.
Strangely, it was the first time I'd just "opened the technological yellow pages" and searched "prototype bag maker." Previously, Howard the fabric guy sent me to Ben Liberty, and Rada steered me to the not-a-sweatshop. So this was new.
And I found a Justin Paul bags, sample bag craftsman, at the Brooklyn Navy Yard.
I made an appointment to meet the factory owner and rode a Citibike over the Manhattan Bridge for the first of what would become innumerable rides. (BTW, that ride is thrilling. Also – it's the easiest way to get to the Navy Yard since there's little public transport nearby.)
I walked through the Brooklyn Navy Yard, a former naval ship-building area with huge cranes and battleship-sized dry-docks. But the cranes are rusted and the dry docks are no longer dry. It fell into disrepair over the decades. The cranes are silent and the dry docks are wet. But the massive buildings buzz and have been rejuvenated by startups, technology companies, film/TV sound stages (I filmed an episode of Gotham, there, last year) and then small factories like Justin Paul bags.
I sat across from the founder, Roy, an avuncular Peruvian man with long, gray hair, his clothing covered by a denim apron dripping with cutting tools.
Roy's little factory of six cutters/gluers/sewers hummed in a thrilling way. I was romanced by the entire scene and already envisioned tags that said "Made in Brooklyn" that would bring my brand soooo much hipster cool.
Roy exuded "craftsman" in his calm, cool focus. I explained my process, to that point, then presented the bag to him.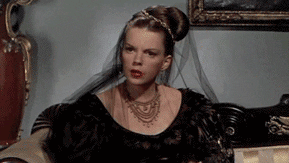 "Wow," he said.
I had no idea how to interpret his reaction.
"This is a complicated bucket of drama."
***Insert the stunned, wide-eyed emoji over my head.***
"Um…" I reacted, feeling uncharacteristically speechless. "Can you, um…make it?"
He opened, turned, spun and dismantled the bag, to the point of prying open seams. Then he turned it over, rubbed the layers together (like when you rub a thin produce bag together to make it open) determining the layers of fabric. He yanked at the hardware, zipped the liner out, punched the inside, and then lifted it up over the table and dropped it down.
"You know what's wrong with the bag?"
"Um…no. I don't," I said, starting to feel a teensy bit peeved.
"Clunky."
"Huh?"
He picked up the bag several times and plunked it back down on the table.
And he was right. It clunked.
There were several bits of hardware on the bottom of the bag that clunked – four studs that protected the bottom, plus two D-rings attached to the bottom of the bag allowing conversion from messenger bag to backpack.
Lots of metal clunked.
"But other than that…" he said while I held my breath, "…it's very, very well done."
"Oh, really?" I said, having just bad-mouthed poor Ben Liberty for over-charging me for a seemingly ill-executed bag that took four times longer to build.
"No, your man did a good job. This is very well built and must have taken a long time. It's very, very complicated."
Huh. I started to eat crow.
We chatted more and I said, "Could you help me fix and refine it with a different fabric?"
"Yes."
"And…dare I ask…how much would it cost?"
"Well, I will build two mock-ups out of canvas for you to use and test. We will make tweaks to that, then I will adjust the patterns and build a sample for you."
"That sounds great."
"For $6,000."
Holy shit.
I poked my eyes back into their sockets and realized that Ben Liberty really wasn't fleecing me. He'd been a genius. He'd taken a couple of simplistic, superficial sketches and turned my bag into a 3-D "complicated bucket of drama."
I sheepishly asked, "How about $5,000 and I'll produce the bags with you in this factory."
He reflected for a moment and squinted his wise eyes at me.
"Okay. It's a deal," he said, "because I can tell you're a serious businessman."
I had to squelch a guffaw.
Faking it as a businessman, for sure.
Acting, Roy. It's all acting.